Gender Salon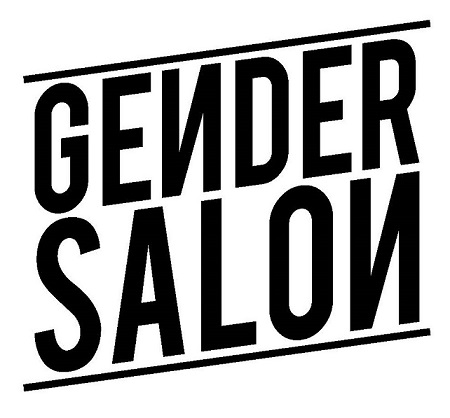 Eine Veranstaltungsreihe rund um kreative, subversive und produktive Auseinandersetzungen mit dem Thema Gender an den Schnittstellen von Kunst, (Pop)Kultur, Politik und Wissenschaft.
Steigen Sie ein, kommen Sie vom Kurs ab, nehmen Sie Umwege!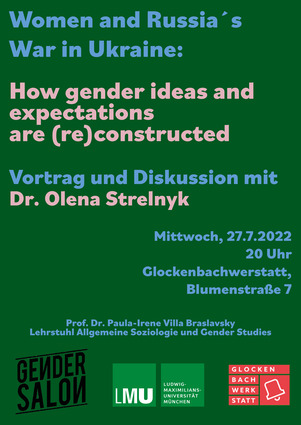 Women and Russia's War on Ukraine:
How gender ideas and expectations are (re)constructed
July 27, 2022, 08.00 PM
Glockenbachwerkstatt
Dr. Olena Strelnyk, Germany/Ukraine

Russia's full-scale war against Ukraine irreversibly cemented Ukraine's European integration intentions, which creates a new positive context for the implementation of the gender equality policy of the state.
However, in the long term, the war may deepen the split between de jure and de facto gender equality for a number of reasons. Firstly, due to cultural factors and strengthening of traditional gender ideas about the roles of women and men. Secondly, due to the structural deterioration of the position of women because of the war.
In times of war, traditional representations of female and male roles can be reinforced, and gender ideas are constructed based on the essentialist ideas that men are «protectors» while women are «protected» because of their "nature". Meanwhile it seems that we deal with much more complex reality in the context of the war in Ukraine.
The focus of the talk is how ideas on women's roles and «femininity» are (re)constructed in the times of Russian invasion of Ukraine. Strelnyk will demonstrate how the war both reinforces and challenges traditional gender ideas and expectations based on secondary analysis of published research data and (social) media representations of women.